3 The Conchological Society archive Peter Topley
4 Two prehistoric land snail assemblages Terry O'Connor
6 A sinistral Ashfordia granulata Adrian Brokenshire
7 Marine Recorder's Report 2015 Simon Taylor
12 Ancient shell jewellery from northern Syria Janet Ridout-Sharpe
15 Letter: UK Rangia cuneata etc. Adrian Brokenshire
16 Emarginula from Herm Janet Sawyer
     Model Rail & Croatian mollusc book David Harfield
17 La Caracola Brian Goodwin
     Nurdles in Paradise (poem) Peter Topley
18 Conservation Officer's Report 2015 Martin Willing
24 On mid-Glamorgan shores, South Wales June Chatfield
30 Non-Marine Recorder's Report, 2015 Adrian Norris
31 More Polygyra plana in Cyprus Adrian Brokenshire
32 Mollusca Belgica Brian Goodwin
33 Hon. Treasurer's Report for year 2015 Nick Light
34 About the Society/Instructions to authors/membership update
     British Shell Collectors' Club events
35, 36 Meetings diary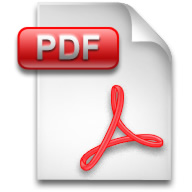 Download the whole issue as a PDF.
Size approximately 2.5MB.