Founded in 1876 the Conchological Society is one of the longest established societies devoted to the study of molluscs. The Society:
publishes a journal and magazine;
runs a range of recording schemes;
holds training events;
awards grants for research; and,
provides advice on molluscan conservation.
Follow us on Twitter @conchsoc for news on the latest events, research papers and a general celebration of all things conchological! If you are new to Twitter you can find out more here, 'Getting started with Twitter'.
Or why not check out our YouTube Channel where we upload talks given by people active in the field of molluscan research. For example Ben Rowson's talk:
Or, Robert Cameron's talk, 'At a Snails Pace: How a New Naturalist got written'. Some may only be available for a limited time so be sure to visit soon!
Note, the Field Meetings page was last updated on 7th July 2021. For further details of the field meeting programme follow the previous link or, see Mollusc World 55 (page 30, though this will not have the updates referred to here). Numerous Covid-19 issues affected the Conchological Society's 2020 meeting programme. Unfortunately, disruption and uncertainty continue into 2021.
NOTE: Several of the field meetings are included with alternative dates or are subject to cancellation. Please check this website for updates which will appear no later than two weeks before the meeting.
For details, please visit the Main Meetings page (last updated on 16th June 2021); or, page 28 of Mollusc World 55 .
NOTE: The meeting on the 17th July is Zoom only; those on 16th October and 11th December may be held in the Natural History Museum and / or be Zoom meetings. See future Mollusc World editions and this website for updates. Please note the update to the July meeting above which was previously on the 24th but has now been altered to Saturday, 17th July.
In February 2021 the Conchological Society learnt that it had been successful in recruiting Gillian Keegan, M.P. for the Chichester constituency, to become a Species Champion for the Cheese Snail Helicodonta obvoluta.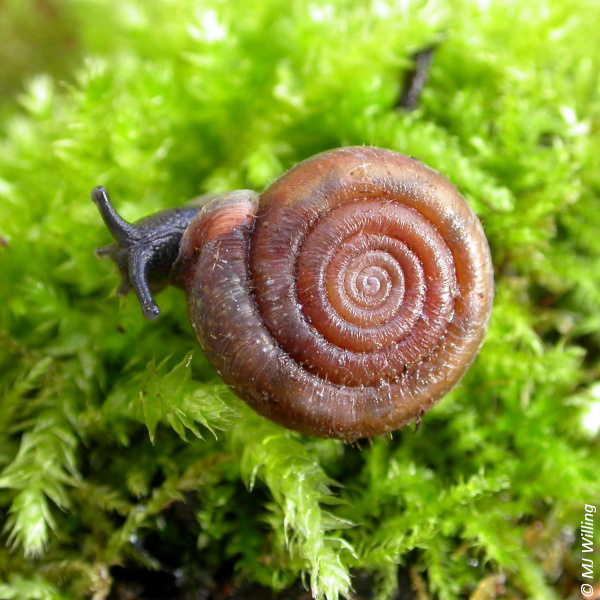 For further information on the Cheese Snail and Species Champions, click here.
Membership of the Society is open to everyone. Find out more about the benefits of membership and how to join the Society or renew your membership.
Use the above link to make a payment or donation to support the work of the Society.
New 3rd edition now available. No new species have been added, but the nomenclature of many genera and species has been updated and the clarity of the images improved.
Laminated card, folded into 12 sides of 25 X 16 cm with photographs showing multiple views of each and every known British and Irish species and 11 hothouse non-natives.
Price: £3.50 each for 1-4 copies or, £15.00 for five copies. For larger orders write to: sales@conchsoc.org
Click here for more information.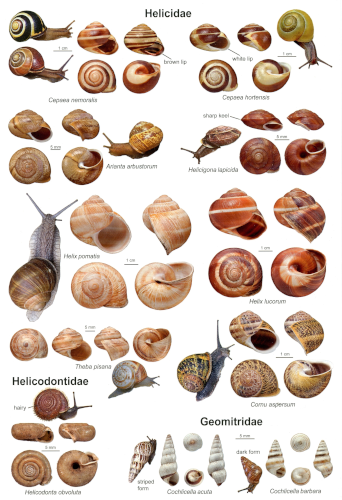 Click here for FREE back issues 8 - 26 of Mollusc World
PLEASE NOTE: Because of Covid-19 ALL FACE-TO-FACE SOCIETY MEETINGS ARE CANCELLED until further notice.
However, we are very pleased to invite you to join our online meetings using the 'Zoom' platform. Further details of the programme at Conchological Society Online Meetings.
Please check for updates in Upcoming Events and News Bulletins in left side menus on this Home Page.