3 New Logo competition Mike Allen
   Molluscs in Archaeology Janet Ridout Sharpe
5 Children's coloured snail pictures
6 Separation of Anisus spirorbis from A. leucostoma in Britain and Ireland Roy Anderson & Adrian Norris
9 Molluscs of 2000 BCE in SW Finland Irene Routio
10 Some nerites from New Caledonia Malcolm Symonds
13 Sea snails of the Murman Coast Ivan Nekhaev
16 Member profile: Thora Whitehead Thora Whitehead
17 British Shell Collectors' Club meetings
18 'The little conchologist' S. Peter Dance
20 Shells in the Lofoten Islands Peter Topley
22 Habitat description of Archirondel pier, Jersey Francis Binney
24 Wood mouse snail predation Graham Long
25 Two 'Fountains of Love' by T. W. Story Peter Topley
26 Marine Recorder's Report 2013 Simon Taylor
28 An American in Paphos Janet Ridout Sharpe
29 Cockles, laverbread & Dylan Thomas June Chatfield
30 Conservation Officer's Report 2013 Martin Willing
34 Hon. Treasurer's Report for year 2013 Nick Light
     A request for information Donald Viol
     Bill Bailey
35 About the Society/Instructions to authors
     Diary of meetings (continued from back cover)
36 Diary of meetings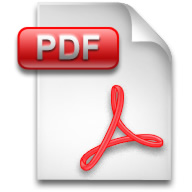 Download the whole issue as a PDF.
Size approximately 2.6MB.