3 Strangford Loch Field Trip details Julia Nunn
4 Azeca goodalli, current status in the UK? Peter Topley, Tony Wardaugh and Martin Willing
6 Slug and snail treat for Diggers Club Caroline Levitt
7 Membership Update
8 More fishy tales from Alderney John Glasgow
9 Hygromia cinctella on Portland Adrian Brokenshire
10 A shell grotto on Guernsey John Llewellyn-Jones
12 'On the Spot' questionnaire: Adrian Norris
     British Shell Collector's Club meetings
13 Joseph Bliss and the snails of Magnesia Aydin Örstan
15 C.R.S. Pitman manuscript 'Cowrie Bay' Virginia Hennessy and June Chatfield
16 Non–marine molluscs at Bodrum, Turkey Roy Anderson
18 Marine molluscs at Morgat, Finistere, France Graham Saunders
20 Limax cinereoniger observations Tony Wardaugh
22 Conchology day at Bournemouth June Chatfield
24 Monacha cantiana pleads guilty June Chatfield
     More of molluscs on coins Patrick Mackenzie
25 Oyster dredges in France Graham Saunders
     The 'Shell King' of Southsea Colin Mcleod
26 Perforated oyster shells Janet Pennington
27 Donald Geoffrey Pickrell (1941-2012) June Chatfield
28 Parakeet and snail window June Chatfield
29 PUBLICATIONS OFFICER WANTED
     Cambridgeshire Terebra maculata! Julian Evan-Hart
30 Predation of land winkles June Chatfield
     A heart shaped Scrobicularia plana Jim Logan
31 About the Society/Instructions to authors
32 Diary of meetings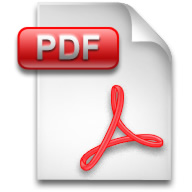 Download the whole issue as a PDF.
Size approximately 8.6MB.