3 A few introductory words from the new CS Hon. President Martin Willing
4 Marine Recorder's Report 2017 Simon Taylor
7 Corrigendum
8 Non-marine Recorder's Report 2017 Adrian Norris
   A huge mound of Pecten maximus (photo)
9 Yorkshire Naturalists' Union celebrates a half-century Terry Crawford
10 Message from the new Hon. Non-Marine Recorder Ben Rowson
11 Note to the Editor: Slug bait Chris du Feu Image of a 'loping' Cepaea nemoralis Luke Wallace
12 Size differences in Akera bullata Clive Craik
13 William Wood revealed Eugene Coan
14 In the steps of William Baillie Adrian Sumner
16 The shagrug sea-slug...(poem) Christine Storey
     New monograph on Arthur Morelet Netherlands Malacological Society
17 Science Week, slugs and school Laura-Jane Carter & Chris du Feu
18 E. W. Swanton: conchologist and museum curator at Haslemere, Surrey June Chatfield
23 FSC mollusc courses
24 Conservation Officer's Report 2017 Martin Willing
29 Honorary Treasurer's Report 2017 Nick Light
30 A new way of sharing wildlife data - the NBN Atlas Mandy Henshall
32 NBN UK Awards announcement
33 The NBN Atlas and Data Quality Paula Lightfoot
     British Shell Collectors' Club events
     New members/change of address
34 50 years ago: from the Conchologists' Newsletter
35 About the Society/Instructions to authors
36 Conchological Society meetings diary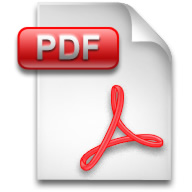 Download the whole issue as a PDF.
Size approximately 2.3MB.