3 A letter from the new Hon. President Peter Topley
   An homage to Matisse, and others Brian Goodwin
4 The Northumberland coast revisited Rosemary Hill
6 Hon. Treasurer's Report 2014 Nick Light
   Membership Report for 2014 Briony Eastabrook
7 Pholadidea loscombiana in Dorset Graham Saunders
   Graham Saunders 1944 –2015 Peter Topley
8 Mangroves and Oysters in New Zealand Ron Boyce
10 Conservation Officer's Report 2014 Martin Willing
15 Book review: Spirals in Time by Helen Scales Kevin Brown
     Microscope for sale
16 Solomon Islands: treasure from the sea Simon Aiken
20 Blasket Island scallop lamps Peter Topley
21 Marine Recorder's Report 2014 Simon Taylor
23 Book review: Snailing round the South Seas: The Partula story by Justin Gerlach Peter Topley
24 Some freshwater molluscs of Dumfries and Galloway Jim Logan
26 Dennis Seaward, 1928 – 2014 Jan Light
27 British Shell Collectors' Club events
28 Cephalopods without swimming Selina Wilkins
29 Rediscovering lost snails Adrian Sumner
30 Membership update
31 About the Society / Instructions to authors / New members
32 Diary of meetings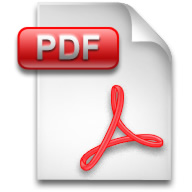 Download the whole issue as a PDF.
Size approximately 2.4MB.