3 Conservation Officer's Report 2012 Martin Willing
6 'On the spot' questionnaire: Graham Long
    Marine Recorder's report 2012 Bas Payne
7 Non–marine recording 2012 Adrian Norris
9 Some recent snail records from Southern England Jonty Denton
10 Specialist predators of molluscs Clive Craik
12 Book: A Slow Passion by Ruth Brooks Peter Topley
13 A shelling trip to the north of Britain John Llewellyn-Jones
14 TRG/WTKG forthcoming publication
15 The flame shells of Kyle Akin Dan Harries
18 The snails of St Sebald Adrian and Barbara Norris
19 Nerites of the Matutinao River, Cebu, Philippines Malcolm Symonds
20 British Shell Collector's Club meetings
22 Field meeting: South Pembrokeshire, 16th – 20th September 2012 Celia Pain
26 J. Wilfrid Jackson's conchological correspondents Brian Goodwin
28 Letter: Giant African snails Sarah Lucas
29 Hon. Treasurer's Report on the financial statements to 31st December 2012 Nick Light
30 About the Society/Instructions to authors
31, 32 Diary of meetings / new members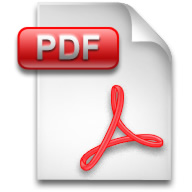 Download the whole issue as a PDF.
Size approximately 2.7MB.