The Conchological Society, in partnership with the Malacological Society, the Natural History Museum and the University Museum of Zoology Cambridge, has just recieved new stock for the 12-page illustrated guide to the land snails of the British Isles.  The nine pages of colour illustrations give several views of each species (often including one of the living animal), and covers all known British and Irish species and 11 hothouse aliens; there are also three pages of introduction and general information.
This provides a useful and affordable introduction to the British and Irish snail fauna;  it is produced as a zig-zag fold leaflet of slightly larger than A5 size (it is ca. 26 cm × 16 cm), and is laminated for field use.
The leaflet will be available at CS meetings for £2.  It can be bought through our website for £3.00 including P&P to the UK; for £5.00 including P&P to other EU countries; and for £6.00 including P&P to the rest of the world (as the leaflet is laminated, a single copy weighs about 50g, which is why overseas postage is relatively expensive).  Packs of 5 are available through the website for £12 including P&P to the UK; for £16 including P & P to other Eu countries and £18 including P & P to the rest of the world.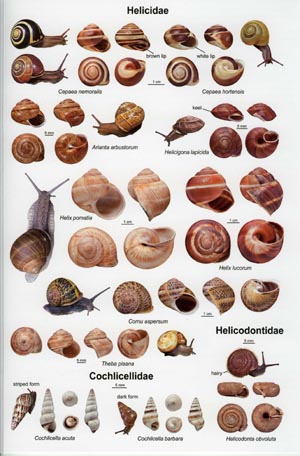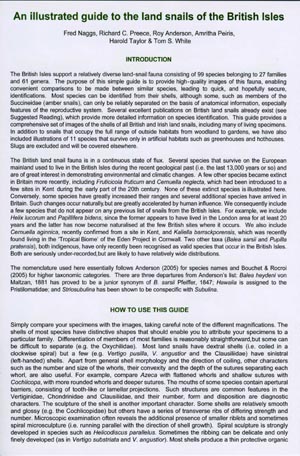 Produced by: