3 Protection for Jersey Mactra glauca
   Natural History Museum 'Big Nature Day'
4 Mating chains of Akera bullata Clive Craik
5 The amazing new scaly-foot snail Harriet Wood
7 Crows fishing for river mussels Gordon Collett
8 Razor clam fishery at St Vaast La Hougue Jan Light
10 'Lost' Shell Collections of Fred Taylor Brian Goodwin
13 A carved WW1 Turbo marmoratus John Robinson
     Poem: On a 'difficult' shell Thora Whitehead
14 Field meeting to Clee Hill village and Downton Gorge Rosemary Hill
15 Molluscs of the Midlands Meres Mags Cousins
18 Glass snails in the Dolomites Peter Topley
19 Poem: Who am I? Robert Cameron
20 The oldest Aporrhais pespelecani image Georg Schifko
     A Swiss 'Muschelgrotte mit Marienbild' Peter Topley
21 Field meeting to Thatcham, Berkshire Tom Walker
24 Field meeting to Wigmore Park, Luton Peter Topley
     Book review: Coquillages de France. David Harfield
25 Obituary: David Jack Lindley Adrian Norris
26 Non-Marine Recording 2014 Adrian Norris
28 'Loping' in juvenile Cepaea hortensis Gordon Collett
29 Molluscs on BBC Radio 4 Peter Topley
30 Cockles, laverbread & Dylan Thomas June Chatfield
     Membership update/ Shell Club dates
31 About the Society / Instructions to authors / New members
32 Diary of meetings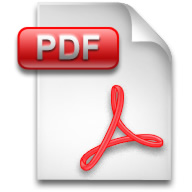 Download the whole issue as a PDF.
Size approximately 2.7MB.