3 Yorkshire field meeting: terrestrial David Lindley
6 Yorkshire field meeting: marine aspect Simon Taylor
11 British Shell Collectors Club events etc.
12 Some shells from the Seychelles Adrian Sumner
16 Bournemouth, Dorset: Field meeting June Chatfield
18 2015 Field Studies Council mollusc courses
19 Shells from Alfred Russel Wallace in the National Museum of Wales Ben Rowson and Harriet Wood
23 Errata, Issue 36
24 Failing to define Calliostoma Graham Saunders
28 A History from a shell souvenir of SS 'Olympic' John Llewellyn-Jones
29 Book review: 'Molluscs and me' by Helen Howard
30 Snail named in support of marriage equality Peter Topley
31 About the Society / Instructions to authors / New members
32 Diary of meetings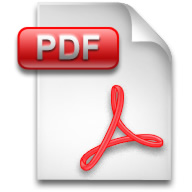 Download the whole issue as a PDF.
Size approximately 2.5MB.